2015 Annual Report
CUP, a coalition of non-profit agencies united since 1985, offers a variety of services to meet the needs of the diversified group of individuals and families in Greater Cincinnati. While the services are unique to each agency, the method of delivery is common; they counsel and serve with personalized attention and a minimum of administrative costs.
Due to kind support of our donors, the CUP agencies were able to provide needed relief and resources for thousands of people in our community. Their generosity and concern allows us to serve the homeless, low-income, and working poor each day.
Thank you!
The mission of CUP is to raise awareness about the plight of the poor in Greater Cincinnati.
Our goals:
To educate the public about the plight of the poor.
To raise funds for and awareness of member agencies.
To facilitate collaboration among agencies.
Financial Report
CUP operates on a calendar-year basis. During 2015, CUP provided $118,550 to its member agencies to support programs that aid the poor.

Summarized 2015 Audited Financial Data
Revenue
$186,345
Program Expenses
169,137
Management & General
3,981
Fundraising
15,746

---

Net Assets
$541,031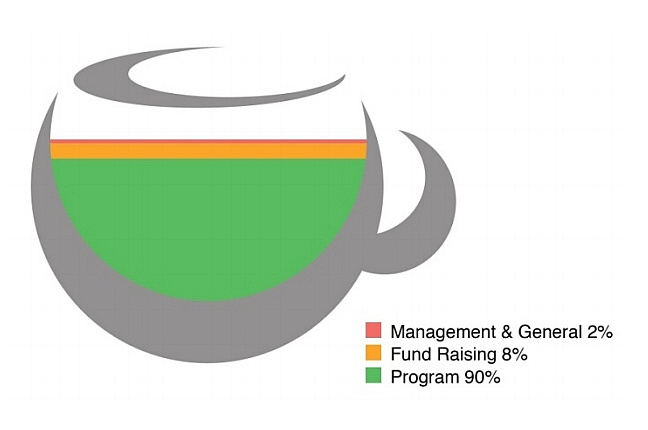 CUP Agency Reports
For 33 years, Bethany House Services (BHS) has been a sanctuary for desperate, homeless families in need of help to achieve stable housing and income. Our shelters meet each family's immediate needs for safety, housing, food and other necessities,and also help shelter parents develop a comprehensive, reality-based plan for ensuring a secure future in stable housing. BHS is the largest family homeless shelter inCincinnati caring for 5 out of every 10 homeless families in our community. In 2015 BHS provided emergency shelter for 909 individuals—over 610 of these were children. BHS' Housing program expedites re-housing and stabilization of the familyas quickly as possible by providing financial assistance and services to families inshelter. The Shelter Diversion program prevents the trauma of homelessness for families by helping them identify immediate housing arrangements and connecting them with the services and financial resources needed to achieve permanent housing.
Mary Magdalen House, believing that hope goes hand-in-hand with dignity, is an oasis of hospitality, offering a safe, pleasant place to shower, shave, brush teeth, use a phone and receive messages and mail. Mary Magdalen House also provides clean clothes and laundry services to those who need them. In 2015, the staff, together with generous volunteers and benefactors, gave 3,800 hours of their time, provided 20,911 showers and laundered over 19,825 bags of laundry for more than 1,700 brothers and sisters in need; 468 of them being first time Guests. We also helped them out with 3,140 pairs of pants, 1,872 shirts, 2,860 t-shirts, 5,132 socks, 2,698 pair of underwear, 865 sweaters/sweatshirts and 378 pair of thermals.
Our Daily Bread (ODB) has been providing food and hospitality to the poor of Over-the-Rhine and the surrounding neighborhoods since January 1985. Our ministry strives to provide stability and hope to our guests by offering not just a warm meal, but also social services and a place for guests to socialize in a safe, respectful, and caring environment. Located on Race Street across from Findlay Market, ODB daily serves between 400-500 mid-day meals, Monday through Friday. ODB operates with the help of volunteers and a small staff, which includes individuals who have been guests themselves and have made positive lifestyle changes with the help of ODB. ODB also offers a Lunch on Legs program for neighborhood seniors, an after-school Kids Club, and social activities such as Bingo, Book Club, and a Computer Lab.
Over-the-Rhine Kitchen (the oldest soup kitchen in Cincinnati), Walnut Hills Kitchen and Walnut Hills Pantry strive to help alleviate hunger in the community by serving the poor in an environment of respect, care, and hospitality. The Kitchens and Pantry serve a population consisting of disadvantaged people who lack the financial means, mental capacity, housing, and/or life skills to provide for themselves. These services are provided to meet the basic need for food and water and attempt to improve quality of life. During 2015, with the help of volunteers contributing over 44,241 hours, the Kitchens served approximately 230,138 meals and the Pantry distributed groceries to about 5,626 individuals and families.
Society of St. Vincent de Paul brings hope to the front line of poverty, with more than 965 parish volunteers visiting the homes of neighbors in need to provide innovative, practical emergency assistance. The organization has been serving residents of the Cincinnati area for 146 years. When the poor and vulnerable of our community have no other place to turn, the Society of St. Vincent de Paul is there for them, regardless of race or creed. In 2015, the Cincinnati Council of St. Vincent de Paul helped more than 125,000 people through its programs and services, including food assistance, homelessness prevention, clothing and furniture, and the Charitable Pharmacy.
Tender Mercies transforms the lives of homeless adults with mental illness by providing security, dignity, and community in a place they call home. In 2015, Tender Mercies served 185 residents with permanent and transitional supportive housing, conducted 204 resident activities (including 27 outings), and assisted 142 residents with income—17 secured employment. Volunteers prepared and served 101,310 individual meals and gave approximately 103,814 hours of their time. Ninety-six percent of residents came directly from shelters or places not meant for humans to live and 93% exited to permanent housing solutions.

Back